Spotify Music Match

Using Spotify's data to calculate your match percentage with others.

My creative partner Sara Elisa Lopez and I came up with this idea in 2017.
In September 2020, Spotify actually made it.


---



Ads on Spotify will direct you to the Music Match page.




Once there, you'll see a list of your top Music Soulmates. These Soulmates are other Spotify users who opted into Music Match.




Connect through Facebook Messenger, then share your new match on Facebook!




Music Match will integrate into dating apps like Tinder. Youtube banners will reach people listening to music. And there will be ads on tickets.


---
Go Together

Spotify's Go Together campaign uses Music Match to unite concertgoers.

Before buying tickets on Stubhub, potential concertgoers can match with others looking to attend.
Or after buying tickets, concertgoers can connect with those attending. This way no one goes alone.




Both interstitials lead to this page.




Find fellow concertgoers on Facebook's event page.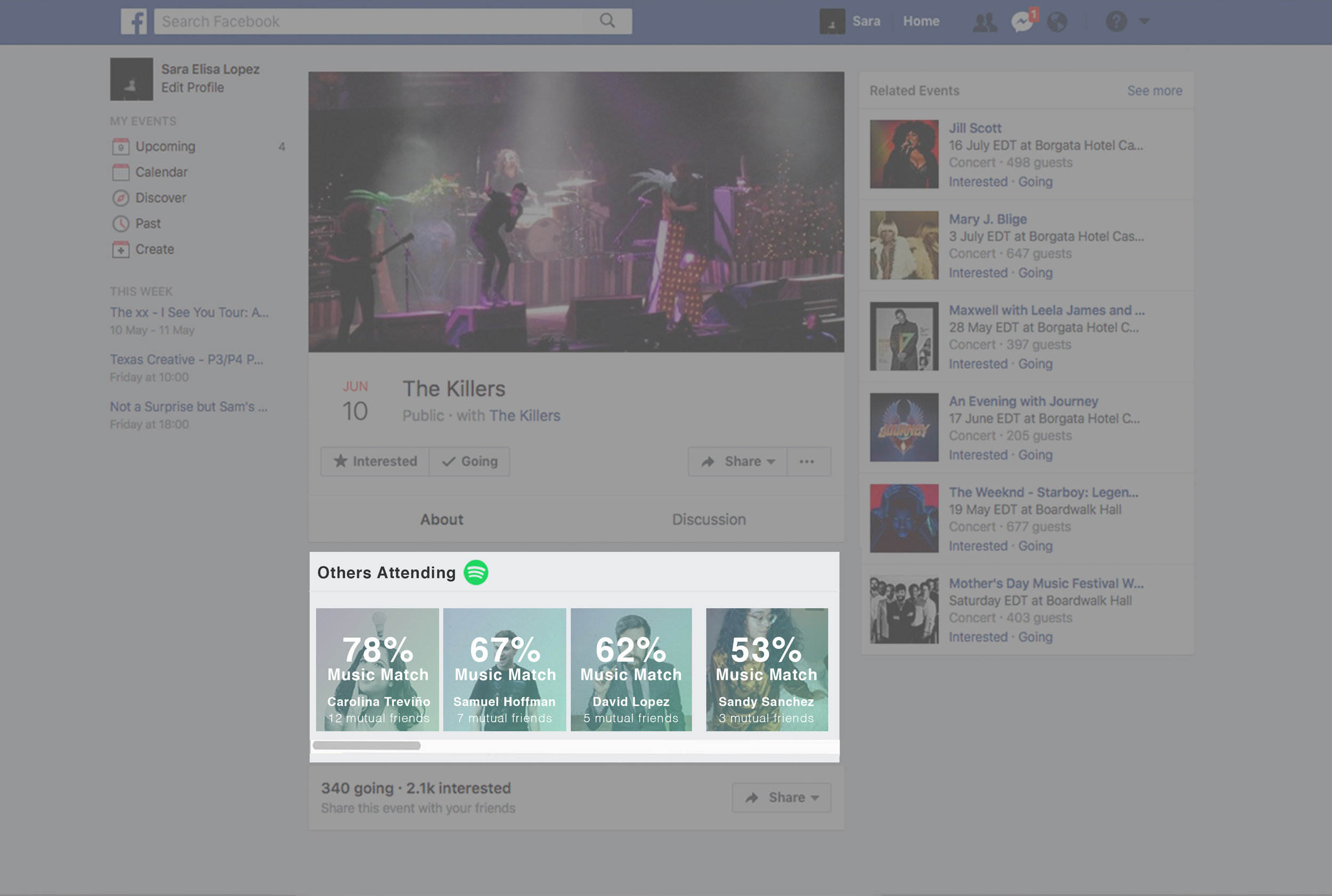 Clicking "Go Together" on a Spotify band page will send you to a modified Music Soulmates list. This list shows only those who like the band whose page you came from. Connect to attend the upcoming concert.